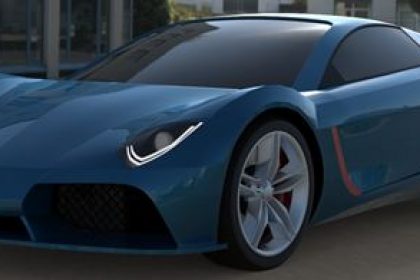 VEGA
Vega is Sri Lanka's ambitious initiative to develop and manufacture a world class high performance electric sports car. Once completed, the car will reach 0 to 100 kmph under 4 seconds, a 240 km range, and a top speed of 240 kmph. It will join a small list of high performance cars in the world, and be an absolute technological marvel for all of Sri Lanka.
Been developed through a consortium of experts in the private sector and government universities, this project encompasses a large set of Sri Lankan experts from all over the world. Vega wants to build a unique culture in Sri Lanka where experts from different areas can be brought together readily, and then be tasked to handle complex engineering projects to success.
With the dawn of the electric vehicle era, expertise for vehicle development has focused on electronics, software, battery and motor technology. With world class experts in Electronics and Electrical engineers in Sri Lanka, we are uniquely positioned to take advantage and take the lead on electric vehicle and electric vehicle component development. Before, combustion engines required a focus on mechanical engineering, tooling, iron casting and other technologies that Sri Lanka was not focused on. But with electric vehicles all that has changed, the focus on electronics an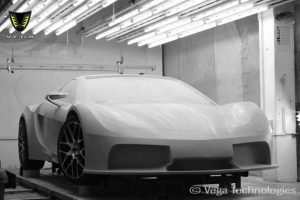 d software is where we shine. We must build the eco system needed to grab this opportunity to become an electric vehicle hub of the world. There are many reasons why Sri Lanka can be successful in the electric vehicle industry
Paradigm shift from combustion to electric vehicles has increased the need for complex electronics in the vehicle. Sri Lanka has the high level of graduates in Electronics and Electrical field to be competitive.
High performance cars are not mass produced, but most are limited edition handmade vehicles. It is labor intensive, and expensive for countries with high labor costs.
With more than 50 micro-controllers in a new vehicle, the need for vehicle software will grow exponentially with time. Sri Lanka's thriving software industry can take control of a major portion of that world market.
With high fuel costs, converting to electric of existing vehicles will be economically viable. A whole new industry can be brought to life, with retrofitting existing vehicles, EV vehicle service stations, EV charge stations etc.
With a 10x increase in efficiency of using electricity to drive a vehicle vs burning fuel to run an internal combustion engine, it will save the government billions of dollars on fuel imports. This also means it takes only 10% of the fuel used for vehicles today to increase the amount of electricity needed to run the same vehicles with electricity.
Looking on the technica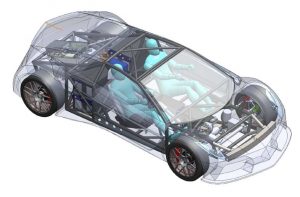 l details of VEGA, this beast is powered by a 330V and 40kWh LiFePO4 battery pack with an active cooling system. The total discharge current in peak performance is 1200A.  The two rear wheels are independently driven by Permanent Magnet Synchronous Motors (PMSM) each with 450bhp. There is no mechanical differential to distribute the power to two wheels. Both wheels are independently controlled with an electronic differential in order to achieve more stability and traction.  The chassis is designed with a space frame structure in order to achieve the rigidity and safety. The body panels are made out of carbon fiber since high strength to weight ratio is really important for the light weight. The total weight of the car will be around 1600kg.  The body design is optimized through aero dynamic simulations to achieve sleek design as well as top speed.
There are enormous benefits to reap from building an electric vehicle industry in Sri Lanka. First the multi-disciplinary aspect of the industry will create job opportunities for a wide variety of Sri Lankan student graduates. It will spawn interests in new research and curriculum, bringing a renewed value to our technology education hub. Having the technology to convert existing combustion engine vehicles to electric cars will have the potential to save US $2.5 billion in fuel imports. By converting to electric, we will eliminate toxic environment pollution, and be able to provide a safe environment for our generations to come. Once the technology is mastered, we will be capable of developing other electric vehicles from mass transport, to 3 wheeled people movers. Having a world class vehicle manufacturing capability in Sri Lanka, we will save billions of dollars per year on foreign vehicle imports to the country.
Team Vega